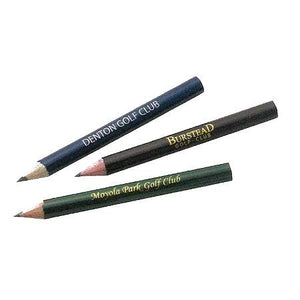 Golfers 3 1/2"pencil printed 1 colour.
 Personalised pencils available in white, black, green, blue and burgundy printed one colour.
Set up £20.00. No set up for same print repeat orders 

All prices plus vat but carriage paid UK Mainland.

Upload your artwork when ordering to info@salesspectrumgolf.co.uk.
2 colour print by quotation.
Helpline 01527 579142.