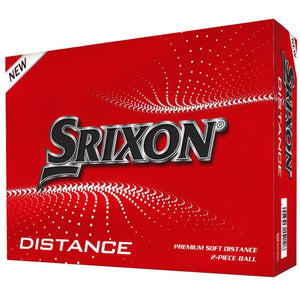 Srixon Distance are premium Distance golf balls and they offer higher initial velocity and a penetrating golf ball flight for greater distance. A responsive light feel and exceptional durability make it ideal for those with a swing speed of 80mph or greater.
Minimum quantity is 6 dozen. No set up costs.
Email your artwork to info@salesspectrum.co.uk.  We can redraw your artwork for £17.50 if not up to scratch. Click the redraw button.
All prices plus vat but carriage paid on the UK Mainland.
Helpline 01527 579142.