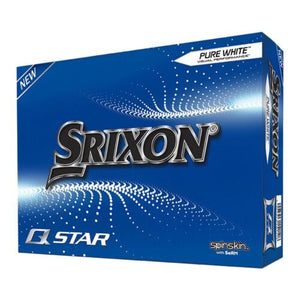 The new Q-STAR TOUR is a premium, 3-piece golf ball with a tour urethane cover and lower compression core. It was designed especially for skilled golfers with moderate swing speeds who demand the performance and feel of a tour ball. *Dozen includes sleeves of #1 and #2 golf balls only.
Minimum quantity is 6 dozen. No set up costs.
Email your artwork to info@salesspectrum.co.uk
We can redraw your artwork if it is not up to scratch. Click on the redraw button which will add £17.50 at the checkout.
All prices plus vat but carriage is paid on the UK Mainland.
Helpline 01527 579142.