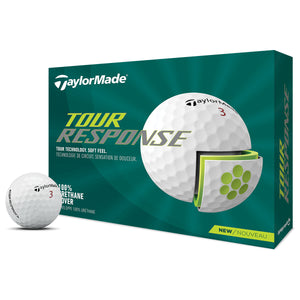 Tour Response is engineered to respond to your game with a 100% urethane cover for added greenside spin and better feel vs. ionomer. The soft material helps wedge grooves better grip the ball on shots into the green, while maintaining shear resistance and greater durability.
Minimum quantity is 6 dozen. No set up costs.
Email your artwork to info@salesspectrum.co.uk. We can redraw your artwork for £17.50 it it needs attention.
All prices plus vat but carriage paid on UK Mainland.
Helpline 01527 579142.